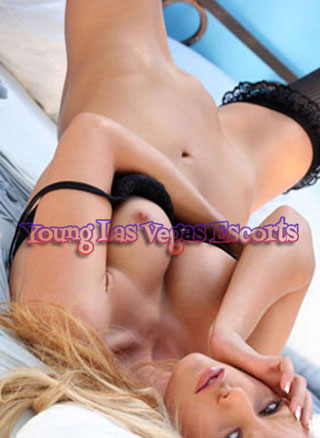 Are you looking for some fun and action at one of the many night clubs in Las Vegas? If so, you are most likely not sure where to head if you haven't been in the city before. Here are some prime locations for night club fun in Sin City.
XS Nightclub
Deemed as the world's best nightclub by Conde Nast Traveller, XS Nightclub has a bit of something for everyone. One great feature with this club is that it spans not only an interior area, but also an outdoor spot complete with cabanas, slot machines, and a swimming pool. Dance the night away to some of the hottest acts of the time (ticket cost applies), or enjoy tracks spun by some of the area's up and coming DJs. As always, XS Nightclub offers free valet or self-parking for registered hotel guests.
TAO Nightclub
TAO is a trendy club with many features you may not have anticipated upon your arrival. Girls sitting in tubs, rose petals floating in pools, raised platforms with go-go dancers, and much, much more await to please you visually. Sound wise, TAO has some of the best music in the area. They tend to play electronic, hip-hop, pop, and current hits, giving those a variety of song tracks to enjoy. This club gets extremely packed, and you might find yourself wanting a breath of fresh air. The outdoor balcony is a great place to retreat when crowds soar, and this is bound to be action in this area on a smaller scale.
Gold Spike
Not all nightclubs have the benefit of being open around the clock. This is one of the great advantages of staying and playing in Vegas...being able to go out and dance whether it is 9pm at night or 9am in the morning! Gold spike is open 24 hours a day for your entertainment. They boast an outdoor area complete with plenty of yard games from giant Jenga to Cornhole for those who want to try their skill at something different than casino-style gaming. They even have "skate night" once a month for those who want to go back to the 80's. Inside, music is loud and upbeat. Lounging areas are abundant. Drinks are reasonably priced and fun is bound to happen no matter who you are.
Drai's Nightclub
If you have heard about clubs in Vegas in the past, you have most likely heard about Drai's as it is one of the most popular spots in the area. Drai's always has a DJ available to play your favorite dance tracks so you can move to the beat on their gigantic dance floor. They also have some of the hottest Hip-hop and R&B performers in the area. It is imperative to get to Drai's early as it becomes crowded and you will have to wait in a line for entry. They use plenty of effects such as lighting, confetti, and string to get guests into the mood for a party of a lifetime.